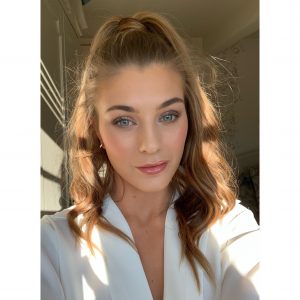 Laura is a freelance make up artist and business owner of Laura Megan Makeup Artist & Hair Stylist based around the Ribble Valley.
After having over 9 years of retail experience, Laura decided to finally embark on her passion and love for make up. She then studied and graduated from Manchester's Cassie Lomas Academy, where she developed the skills necessary to make a career creating beautiful looks on a range of clients.
Laura draws her creativity from her interest in fashion. She identifies key trends and uses them to inspire her make up creations. She understands what colours and textures go together to achieve the required look.
Laura knows how to make someone look and feel amazing! She will ensure you have special experience; from beginning with a luxury facial to ending with a glass of fizz! When you spend time with Laura, you will agree that her professional and friendly personality is endearing.
As a skilled and patient make up artist, she ensures that her clients have the look they desire with results that are simply stunning.